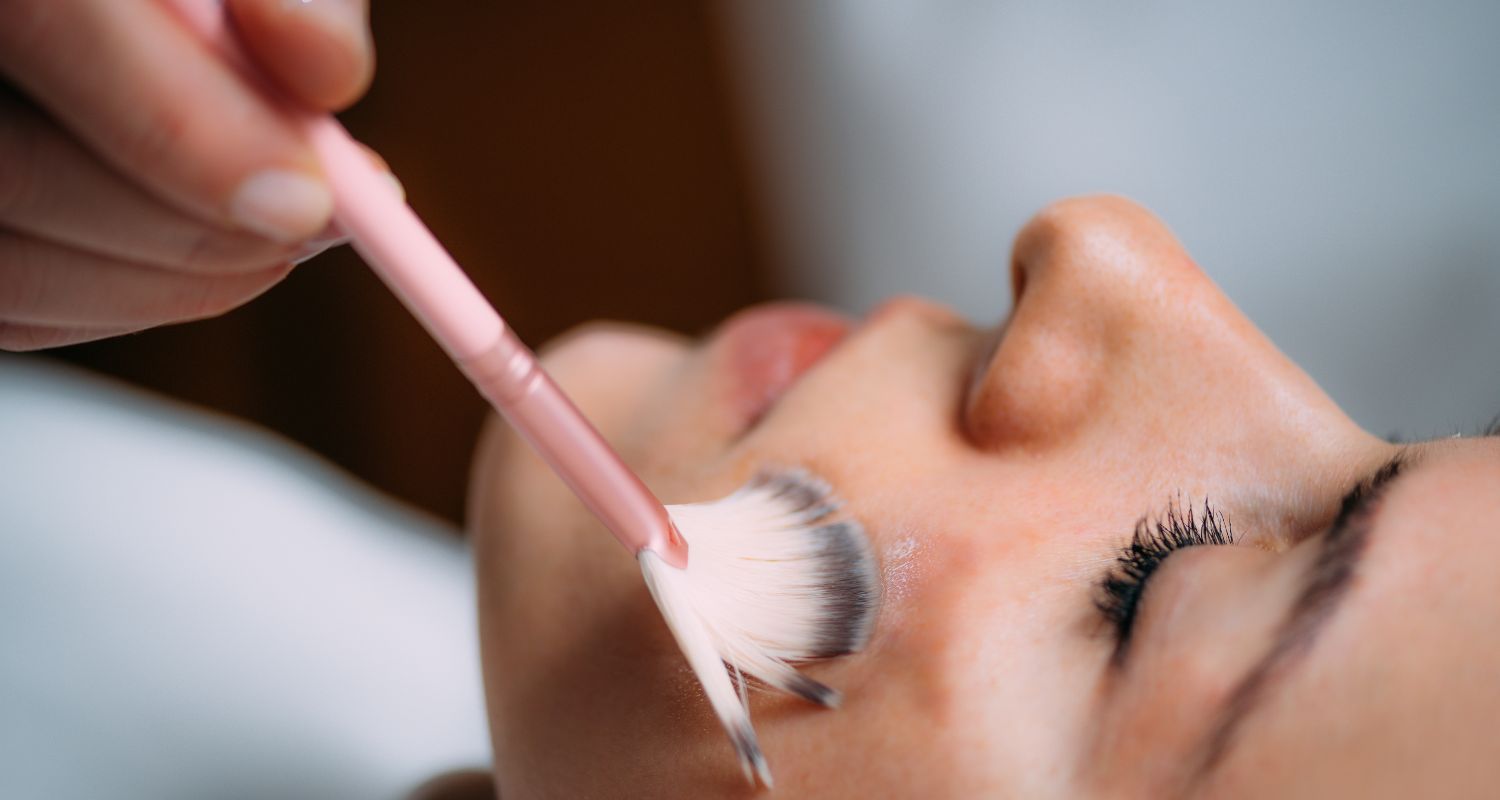 LOVE THE SKIN YOU'RE IN
At Champagne Images, we believe that healthy looking skin can be achieved by anyone. Our trained estheticians are experts in helping you solve your skin concerns – whatever they may be. Using the latest innovations in esthetics paired with wholesome, safe and efficacious products, our team will customize a skin regimen that will bring your skin into balance and harmony.
ABOUT OUR PRICING
All prices are "starting at" prices. Every service provider at Champagne Images works on a Level System. The level system accomplishes two main goals. The first is to provide a career path of growth and achievement for our team. The second is to provide several options for your various service needs.
Guests may choose the level that best fits their needs and their budget. The training our team receives is aggressive, consistent, innovative, and in-depth. It starts from the moment they are hired and continues through their entire career with us.
At Champagne Images, our service providers achieve level promotions based on the demand for their time.
30-MINUTE EXPRESS FACIALS
Designed to save you time and money during your other services in the salon, 30 minute facials are great to do while your color is processing or before or after any other salon service.
Coconut Papaya Enzyme

Coconut and papaya enzymes work together to dissolve dead skin cells, revealing healthy, glowing skin. The seaweed mask that follows balances, nourishes, hydrates, detoxifies, oxygenates and re-mineralizes the skin. Skin will feel smooth and soft following this luscious treatment. Does not include steam or extractions. (starting at $50)

Power Repair

Cleansing, exfoliating and toning are followed by the application of a skin repair serum and LED light therapy which is a safe, natural treatment for stimulating collagen and elastin, reducing inflammation, stimulating circulation and generating an overall sense of well-being. Treatment is completed with skin type appropriate moisturizer. Ideal for anyone suffering from dry, dehydrated skin, enlarged pores, lack of elasticity and for anyone wanting to prevent premature signs of aging. (starting at $44)

Lighten Up

This brightening enzymatic micro- peel starts with a thorough cleansing followed by an aromatic papaya-pineapple mask designed to exfoliate and brighten the skin. A brightening peel pad saturated with a blend of alpha-hydroxy acids further exfoliate the skin to improve tone, texture and clarity. Treatment is completed with an application moisturizing spf. Recommended for most skin types including acne, sun-damaged and mature skin type.(starting at $38)

Micro Facial Add On - $20

This facial treatment is designed to give you refreshed and rejuvenated skin in just 15 minutes. We begin with skin type appropriate cleanser, a brightening peel pad that will leave your skin smooth and radiant and your choice of mask – Green Apple and Clay brightens and refines pores, Grapefruit and Charcoal is excellent for oily skin, Citrus and Collagen firms and moisturizes, Lime and hyaluronic acid smooths and hydrates, Papaya and Pineapple for soft, bright skin. An excellent treat while your color is processing.
60-MINUTE RELAXING FACIALS
Treat yourself to a relaxing and rejuvenating experience that enlivens your senses.
Tropical Coconut

Experience a tropical oasis with this fragrant treatment. Coconut and papaya enzymes work together to dissolve dead skin cells, revealing healthy, glowing skin. The seaweed mask that follows balances, nourishes, hydrates, detoxifies, oxygenates and re-mineralizes the skin. Skin will feel smooth and soft following this luscious treatment. Includes steam and extractions.(starting at $71)

Classic Facial

Perfect for Teens and Men - these classic facials include cleansing, exfoliation, steam, extractions, mask.(starting at $61)
90-MINUTE Specialty High Performance Facials
These luxury facials were designed by our skin experts to target specific skin concerns. You can expect lasting results when paired with a custom skin care regimen recommended by your Champagne Images Skin Therapist .
Signature Facial

This treatment combines the excellence of traditional European skincare along with the cutting-edge technology of LED therapy. Your facial begins with a thorough skin consultation and skin analysis followed by cleansing, exfoliation, steam, extractions, infrared light, mask and spf moisturizer. A relaxing facial for all skin types. LED therapy is a safe and natural treatment that has been proven to increase collagen, firm, smooth and hydrate the skin, reduce redness, minimize enlarged pores, kill acne bacteria, and speed healing. Our signature facial will leave your skin glowing and refreshed.(starting at $84)

Pevonia Caviar

This opulent de-aging treatment lavishes your skin with pure caviar and a revolutionary blend of phyto extracts: Escutox to smooth wrinkles, strengthen elasticity, and render the skin full of life. This luxurious, de-aging mask treatment increases skin oxygenation, moisture and suppleness while reducing signs of aging. Includes face, neck and shoulder massage. Hard lift-off mask for ultimate rejuvenation.(starting at $138)

Pevonia Oxy-Vital

Highly concentrated, this treatment combines healing aloe vera, calming azulene, and wrinkle-smoothing fiber to activate oxygen utilization within the cells, soothe redness, and relieve sensitivity. Ideal for cuperose, sensitive and hyper-sensitive skin types. This treatment is also recommended post-operatively following laser light-based therapies, microdermabrasion, acid peels, or any treatment that may have traumatized the skin. It is also recommended as a post-sun exposure treatment.(starting at $101)

Pevonia Rosacea

This treatment will strengthen fragile, sensitive, rosacea prone skin. It calms, soothes and reduces redness.(starting at $127)

Pevonia Lumafirm

This facial treatment renders your skin ultra-luminous with a firmer, tighter and more youthfully defined appearance. Exclusively formulated with the latest in freeze-dried technology, this remarkable treatment with cumulative benefits is ideal for any skin type showing signs of aging, or works as the perfect instant repair boost when you want to look your absolute best.(starting at $117)

Acne Facial

A soothing and healing treatment that reduces redness and stress after extractions. A special serum also helps prevent infection. Includes LED blue lights to reduce inflammation, promote healing and kill the acne bacteria.(starting at $77)

Raspberry Peach

The Raspberry Peach Enzyme is packed with antioxidants for an anti-aging facial for all skin types. It contains only fruit enzymes, with no acids added, and it can be used on anyone, including pregnant women, sensitive skin, and clients with rosacea. Raspberry soothes skin irritations and provides anti-inflammatory-like benefits. Peach softens the skin and is aromatically relaxing, and hibiscus flower (flower power) and pumpkin add the exfoliating properties to this enzyme. This facial comes in a 30 minute option.(starting at $51-$75)
Facial Treatment Enhancements
Supercharge your European or Signature facial with one of these intensifiers.
Elastin Polypeptides - Luminous and Firm Skin

Recommended for all skin types with lack of luster and loss of elasticity. A powerful treatment blend that visibly firms and rejuvinates the skin with a high concentration of sorghum, rich in vitamins and polysaccharides, for a tightening effect on the skin. This powerful treatment effectively helps prevent premature slackening of the skin and delivers hydrating and tightening benefits for an instantly firmer, more youthful appearance.

Collagen Polypeptides - Luminous Skin and Smoothed Wrinkles

Recommended for all skin types with wrinkles, lack of luster, tendency toward dryness and dehydration. This cutting-edge, anti-aging treatment is the ideal solution for any skin showing signs of aging. It quickly works to significantly decrease skin deterioration and reduce the appearance of lines. Featuring a highly concentrated formula: collagen polypepetides, caviar extract and hibiscus esculentus extract for instant wrinkle-smoothing and anti-aging benefits.

De-stress Eye Treatment

Recommended for any puffy eyes with stagnation, stress and fatigue. This anti-stress eye treatment soothes, cools, decongests and relieves puffiness.
Specialty Facial Treatments
These cutting-edge modalities are safe and effective - enhancing the results you receive from a consistent facial regimen.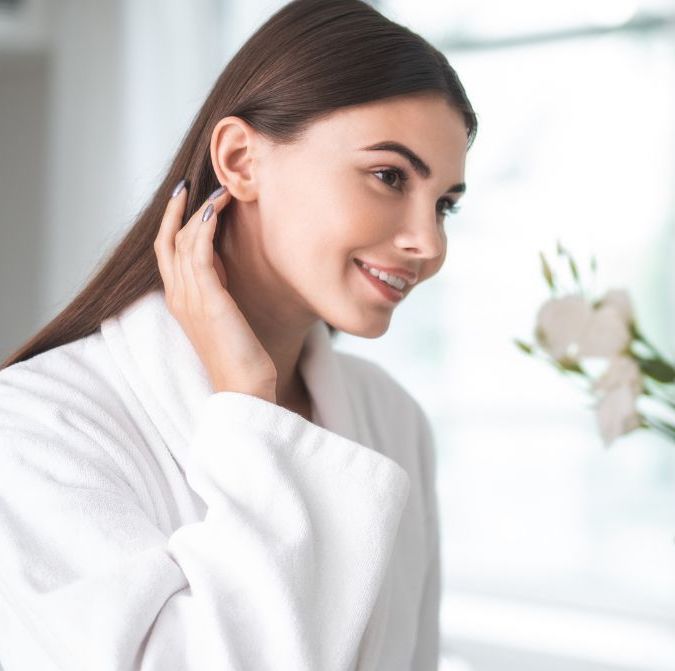 Nano Infusion
Nano Infusion is a safe, painless cosmetic treatment that promotes intense hydration. It's gentle enough to be performed on the lips and eyelids! The results from 1 treatment last 24-48 hours. Nano Infusion can even be performed on the same day as a special event.(starting at $82)
A series of treatments can help correct acne, fine lines and hyperpigmentation.
YouthRenew Hydra-Glow Peel
Provides radiance and immediate glowing effect! Your skin will have a smoother texture, minimized wrinkles, and lightened hyperpigmentation. The skin emerges wonderfully hydrated with a radiant, healthy glow.
Recommended for all skin types including acneic, hyperpigmented, dehydrated skin and dry or oily skin with a dull appearance. Not recommended for hypersensitive skin. For optimum results a series of 6 treatment is recommended.(starting at $61)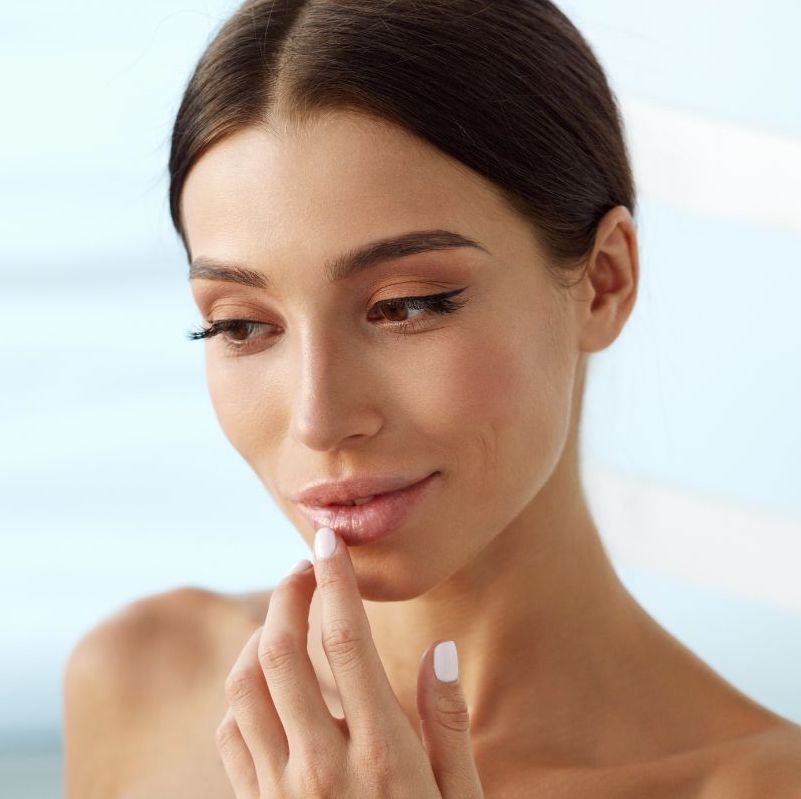 LED Light Therapy
LED is a sophisticated, natural, non-invasive and painless approach to a healthier complexion. The treatments work by strengthening and rejuvenating the tissue from within resulting in firmer, smoother, glowing skin. The light is good for all skin types and is engineered to emit a soothing gentle warmth. With continued use LED can minimize fine lines and wrinkles. LED can be performed as a stand alone treatment or added on to most other facials.
Dermaplaning
Removes fine vellous hair from the face rendering it silky smooth and glowing. The deluxe package includes facial with extractions, hyaluronic acid serum, LED & mask for the ultimate in glowing skin.(starting at $57)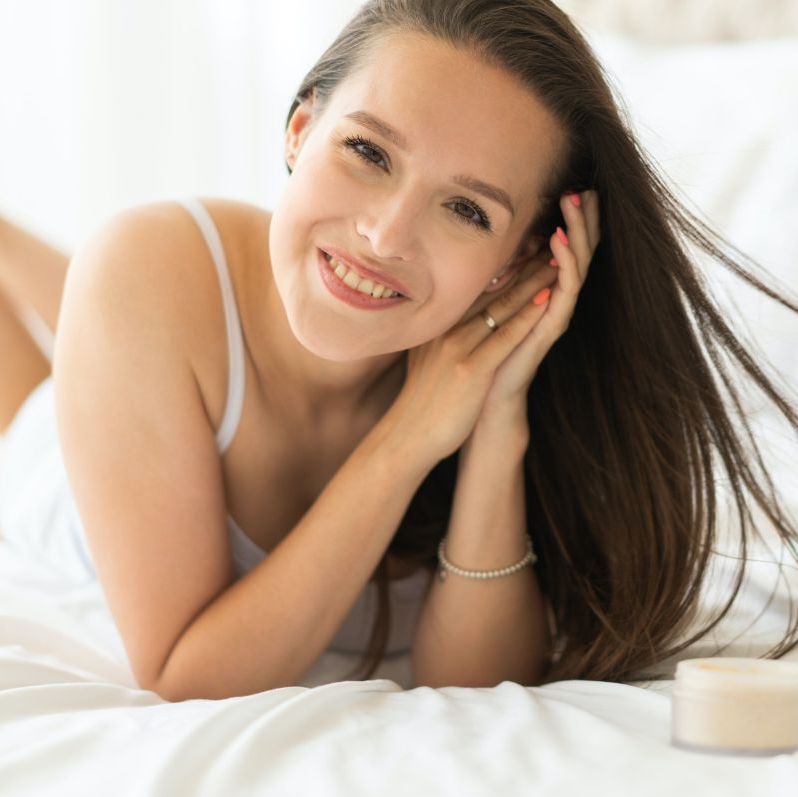 Microneedling
Microneedling is non-invasive and non-surgical. It's an effective way to treat several skin conditions:
Reduces wrinkles and tightens the skin
Reduces scars
Clears mild acne
Improves tone and texture
Improves collagen production and minimizes pores
Reduces the appearance of sun damage
Promotes skin healing and rejuvenation naturally
Prevents signs of aging
(starting at $102)